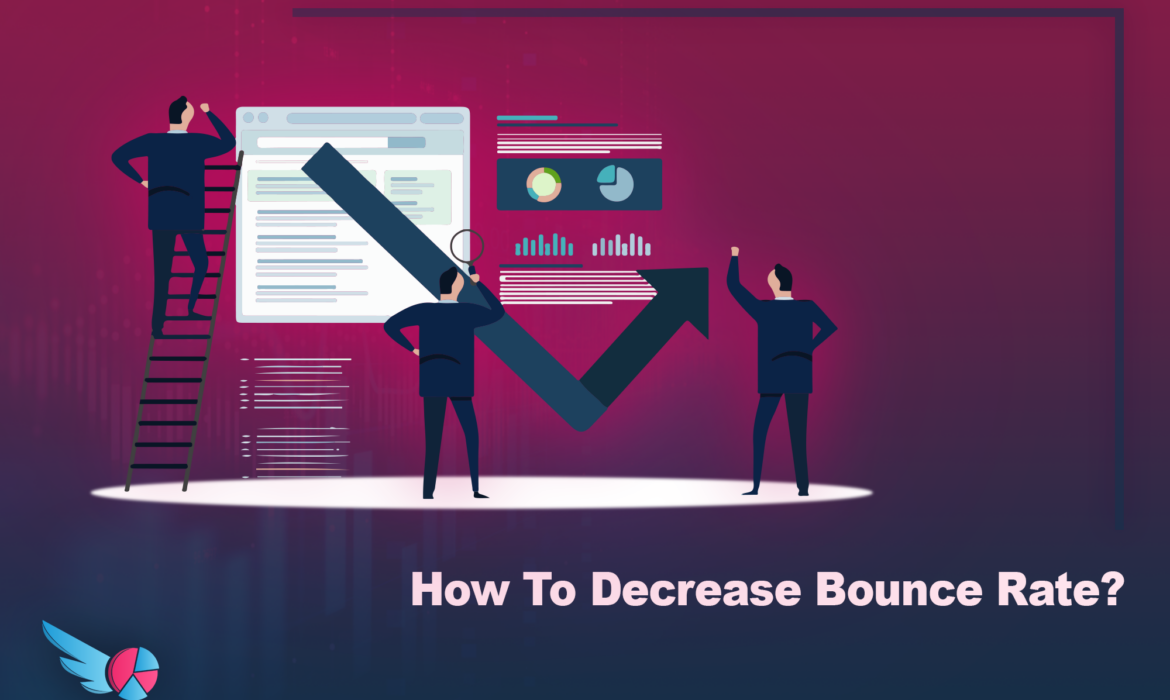 What Is Bounce Rate in Digital Marketing?
You might have heard of the term bounce rate in the context of digital marketing. The term is used to refer to a visitor's exit rate after visiting a website. There are many other digital marketing metrics that may also be affected by bounce rate. These include Content type, Keywords, Exit Rate, and Conversion rate. Let's take a closer look at these four metrics and how they affect your overall success as a digital marketer.
1- Content-type
Bounce rate can be a useful indicator to determine your marketing efforts' effectiveness. By looking at how long readers spend on your website, you can make changes to improve the bounce rate. It can also reveal which types of content are most engaging. For example, if your content is heavy on product pages, your visitors may be less inclined to purchase your products. You can use a topic cluster framework to group your content by subject.
Although Google does not directly take bounce rate into account, it does play a role in determining how successful your marketing strategies are. In 2016, RankBrain became the third most important ranking factor. This algorithm analyzes the user's intent and searches history to determine the best results. The bounce rate can help you understand how engaging your content is and if it's influencing the conversion rates. Here are some ways to measure bounce rates.
High-quality content captures attention and encourages visitors to stay. Visitors who read your content should find it engaging, whether through the content itself or the call to action. High-quality content is a crucial part of any content marketing strategy. Make sure to choose topics related to your field or industry, or both. Your content should also answer key questions throughout the user journey. Using internal links to define the next steps is another great way to increase engagement.
While high-quality content is the most important element in digital marketing, a high bounce rate can indicate poor performance or low-quality content. Generally, visitors are more interested in news-related sites and websites that offer useful content. However, websites asking for too much personal information can also result in high bounce rates. In some cases, high bounce rates are acceptable, depending on outbound links from your own website. This means you can redirect visitors to a partner's website to provide them with useful information.
2- Keywords
Depending on your website, the bounce rate can tell you a lot about how your website is performing. It can also tell you how visitors are engaging with your pages and what they're looking for. Jeffrey Vocell, product marketing director at Iterable, recommends looking at other metrics and pieces of your web presence to determine why people are leaving and returning. He outlines steps you can take to reduce your bounce rate.
If your bounce rate is high, there are several reasons. Your website may have a broken navigation menu, be slow to load, or contain irrelevant content. The high bounce rate might also indicate that people have reached your site for a specific purpose, but are not able to find what they were looking for. This can lead to a lower ranking in search engines. To decrease the bounce rate, optimize your pages for relevance.
Bounce rate is a common measure of user engagement. If your visitors tend to leave your website quickly, it could be a sign that your content needs improvement. Moreover, high bounce rates could indicate a problem higher up the funnel. If you are using display ads to drive traffic, make sure they relate to the content of your landing page. Finally, make sure your call-to-actions are prominent and relevant to the content.
The high bounce rate is caused by people leaving your site after viewing page B. This is called a "soft bounce". These visitors might have visited your website for a short period of time and may have been looking for a specific product. While they are still searching for what they were looking for, they are not ready to buy your product. That means that your high bounce rate is a problem worth solving. These common reasons can be solved and your bounce rate will be lower.
3- Exit rate
A high exit rate indicates that a certain web page or app has issues. The exit rate should not be ignored when making product page or app improvements. Exit rate is important as it directs a user further down the conversion funnel. If a page has a high exit rate, make adjustments and provide a reason to stay on that page. In this article, we will discuss how to track and optimize your exit rate in digital marketing.
An exit rate is the number of web pages a user views before exiting your site. It is a better measure than the bounce rate, as the former only accounts for the users who land on the page. By measuring your exit rate, you can optimize your web pages and increase your revenue. Often, the exit rate is confused with the bounce rate. However, they have different meanings and are often used interchangeably. Exit rate is a key measure for any website.
To measure exit rate, you must use the Google metric. It indicates the percentage of visitors who leave a page without completing their session. The exit rate is calculated as a percentage of total exits divided by the total number of page views. An exit rate on a specific page may be high if the visitor found what they were looking for and left. However, an exit rate on pages intended for conversion could indicate that something is wrong.
Exit rate is often confused with bounce rate. While the two measures are similar, the difference is a big one. Bounce rate is the percentage of visits that did not continue beyond the first page of a website. Exit rate, on the other hand, counts the number of visitors who have completed a single page. Exit rate only counts the first-page view, while a bounce only counts one-page visits.
4- Conversion rate
Regardless of your industry, maximizing the conversion rate of your website is an essential part of any digital marketing strategy. For example, eCommerce websites have low bounce rates because visitors are more likely to stay on the website than to abandon it within a few seconds. The typical user experience is to visit one page and then browse other pages, eventually purchasing an item and proceeding to the checkout process. By contrast, landing pages, dictionaries, portals, blogs, and other online properties have higher bounce rates because their content is usually generic and unfocused.
In order to optimize the conversion rate of a website, you should track the behavior of various segments. Some segments may be more likely to purchase a product, while others may bounce more frequently. You can use this information to make changes on those pages that are causing high bounce rates. You can also analyze the bounce rate by the source of traffic. If social media traffic leads to a higher bounce rate, it may be the best source for organic search traffic.
High bounce rates are an indication of a problem with the website. Some common reasons may be a broken navigation menu, slow page load time, irrelevant content, and single-page requirements. If the user is not completing the action intended, they will leave the site. This means the conversion rate for this website is 1.25%. However, many people only look at 1% or less. While this is a good starting point, you should not limit yourself to a single page.
The lower the bounce rate, the better. However, this metric is too variable to set an accurate limit for good or bad bounce rates. Instead, focus on other metrics, such as time on page, and conversion rate. By analyzing the data, you will be able to identify what works best and what doesn't. If you're not sure, you can always hire a developer to optimize your website.
5- Site speed
One of the most important components of digital marketing is website speed. Google has recently announced that page load time is now a ranking signal. Slow loading pages are likely to lead to high bounce rates. According to Google research, the chances of a visitor abandoning a website increase by 30% when the page takes 3 seconds to load, by 90% when the page takes four to five seconds, and by 123% when the site takes ten or more seconds to load. This is why making your site speed as fast as possible is critical for your online presence.
The page load time has a direct effect on bounce rate, the number of pages a visitor views, and conversion rate. In fact, page speed affects revenue and page views per session. Fortunately, Google has created tools to measure these metrics. For example, you can use Google's PageSpeed Insights to measure your page's speed and see how it compares to the average. The tool requires entering your website URL and providing a score for each page.
The report is a good baseline to monitor your progress. While some improvements are basic, such as reducing the size of media files, disabling inactive plugins, and streamlining your site code, there are more subtle factors that influence your site's speed. Using a site speed report to measure how visitors interact with your website will give you the necessary insight to improve your site's speed.
In addition to lowering your site's bounce rate, the faster your pages load, the more likely visitors will return to your site. Faster page speed increases page views, which in turn will increase your conversion rate. As a matter of fact, research by SEMrush indicates that sites with an average page load time of 1.7 seconds outrank 75% of all websites. A slow website is an opportunity to stand out.
Read Also:
Why is search engine optimization important in UK?