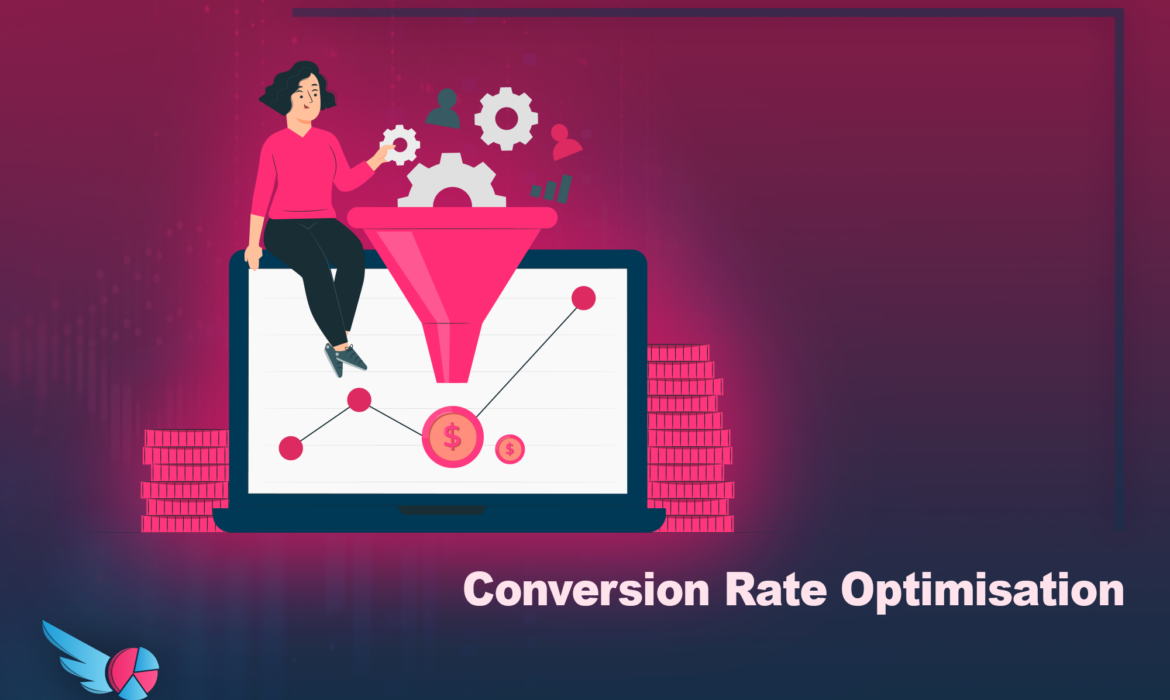 4 Tips to Optimize Your Conversion Point
Understanding your audience and its conversion points is the key to an effective CRO. By segmenting your audience, you can tailor the user experience to achieve higher conversion rates. Below are four tips to optimize your conversion point. Make sure to include these tips in your CRO process. Then, you'll know exactly what to change to achieve your conversion goals. After all, optimization is about making your audience happy. Here are the best ways to make your conversion rate optimisation process successful.
Tests
The first step in effective conversion rate optimization is defining your goal or success metric. Depending on the type of business, success metrics can range from determining how many visitors add items to their shopping cart to generating leads and white papers. Then, determine which improvements are most likely to boost conversion rates. Using these metrics as a guide, you can design and conduct effective tests to maximize the effectiveness of your site and increase sales.
A common problem many businesses face is the number of fields required for a customer to complete the checkout process. Often, shoppers make mistakes while typing in the state or city, so implementing zip code autofill in the checkout process will save time and ensure accuracy. As a result, your conversion rate will increase. By automating the process, you will reduce the amount of typing required during the checkout process and boost conversion rates. You can even use a free trial version of Optimizely to evaluate the performance of a feature on your site or app.
Metrics
In the process of determining the optimal conversion rate, it is important to focus on two important metrics: new visitor conversion rate and return visitor retention. The former measures the number of people who complete an action after visiting your site, while the latter identifies users who stick around and spend a lot of time on your website. Both metrics will provide valuable insight into your site's overall effectiveness. In addition, measuring conversion rate can help you determine the right mix of content and offers for your site.
Conversion rate refers to the percentage of people who convert on your website. This figure is calculated by taking your total visitors and dividing that number by the number of conversions. Then, you can multiply that number by 100 to find your conversion rate. In the case of e-commerce, the average conversion rate was 2.17% in the third quarter of 2020 in the US, while it varied based on the industry, country, and niche.
Metrics for conversion rate optimization are important for improving user experience. They help you understand how customers interact with your site and use that information to inform your business decisions. Moreover, actionable insights can help you illustrate how your website changes can increase conversion rates. So, how do you choose the right metrics? Listed below are some of the top-performing conversion rate optimization metrics. All of them can help you maximize your business's conversion rate.
Bounce rate is another crucial metric. Using behavioral data to determine bounce rate will help you improve your landing pages by revealing what users do before they abandon your website. If the user is spending a considerable amount of time on a payment or login page, then this could indicate frustration and lead to a return visit. You can optimize both your landing page and your blog using these metrics to boost sales. The more users you convert, the more profits you'll make.
In addition to using measurable data, you should conduct experiments to discover which of your visitors convert. Google Analytics, for example, can give you valuable insights into your website's performance. Qualitative tests on the other hand focus on the quality of a user's experience, such as phenomenological, narrative, or thematic studies. These tests are also essential for a better understanding of your website's performance and to improve it.
Tools
To increase your website's conversion rate, you should implement various tools and techniques. These tools will monitor visitor behavior, improve the user experience and open new avenues for lead generation. Google Analytics and other similar platforms will help you monitor your conversion rate. In addition, tools like Unbounce will help you create better landing pages. They will allow you to know exactly what visitors want and need. After all, they are there to help you make more sales.
Another important tool is heatmaps. Heatmaps help website owners understand the behavior of visitors. It helps them determine which elements of the website are generating the most engagement and which are driving traffic away. Smartlook is another helpful tool that provides real-time data that you can use to determine the most effective changes. Using heatmaps will help you increase conversions and improve the user experience. This tool also allows you to track events and determine what elements are causing the most conversions on your website.
A powerful tool for improving your conversion rate is Hotjar. It combines feedback and analysis tools and provides a clear picture of what elements aren't working. The tool will give you an opportunity to improve your website by fixing them. Moreover, it will let you know how visitors behave and what elements need improvement. The tools are extremely useful for maximizing your conversion rate. A few of these tools will help you to achieve success in your e-commerce store.
A conversion rate is a simple concept that indicates the percentage of visitors who become customers. Depending on the nature of the conversion, you can define a customer as someone who completes a desired action on your website. A conversion action can range from a purchase online to giving an email. The goal of conversion rate optimization is to improve your website's conversion rate by understanding your visitors' behavior and the factors that motivate them to complete the desired action.
CRO is a critical part of any marketing strategy. It is essential for any business to measure the conversion rate of their traffic to improve the overall effectiveness of their marketing efforts. Higher conversion rates mean more results with the same amount of marketing effort. These saved resources can be allocated to other aspects of the business or to more productive campaigns. They are essential to increasing the overall success of your business. If you're looking for a way to maximize your profits, it's essential to invest in the right conversion rate optimization tools.
Goals
Identifying goals for conversion rate optimization is crucial. Depending on the type of business and the goals it's trying to achieve, you may choose to measure the number of visitors who make a purchase or visit the shopping cart. In contrast, online sellers of business products and services may measure the number of leads generated or white paper downloads. Once you've identified your conversion goals, you can implement the strategies necessary to reach them.
Make sure your goals are simple, achievable, and easily understood by employees. Clearly defining your goals will help you communicate them to all employees, so you won't lose them mid-stream. Also, they will ensure that all employees work toward the same goal, which will ultimately help your Conversion Rate Optimization efforts to be more successful. Once your goals are clear, you can then communicate them to all relevant stakeholders. Keep your goals short and long-term in view and work towards achieving them to reach them.
Short-term goals for Conversion Rate Optimization should be focused on improving conversion. Creating documentation of your experiments can help you track your progress. This knowledge base will guide your future experiments. Remember, the Business Owner or Expert has a hypothesis. If their hypothesis is correct, the objective of CRO will be to prove it. However, it's also important to document the results. In this way, you can prove your hypothesis and measure the results.
Another important step in your optimization efforts is to build trust. Conversion rates are higher when visitors trust the business. Adding the right graphics, messaging, and relevant certifications will build credibility. On e-commerce websites, phrases such as "free shipping" and "limited quantities available" will increase conversion rates. Proper conversion rate optimization will help your business achieve higher quality goal completions. When done correctly, these efforts will lead to higher conversion rates.
Your Conversion Rate Optimization mission statement should reflect your values and strategic aims. It should identify your target audience, their needs, and demands. It should also identify the products or services that will increase customer satisfaction. Ultimately, you'll need to decide where you'll go with the new mission statement to achieve your conversion rate optimization objectives. Your mission statement is the foundation of your company and will help your staff and your workforce understand your vision and the challenges and opportunities that exist in your business.
Read Also: